Acre 21 is a neighbourhood shopping centre anchored by Save-On-Foods, Shoppers Drug Mart, Dollarama, and Sherwood Co-op Gas Bar. Acre 21 is strategically located in Regina's most affluent trade area and immediately adjacent to the new Southeast Neighbourhood Plan Area (+1,705 acres) approved for the next phase of Regina's growth.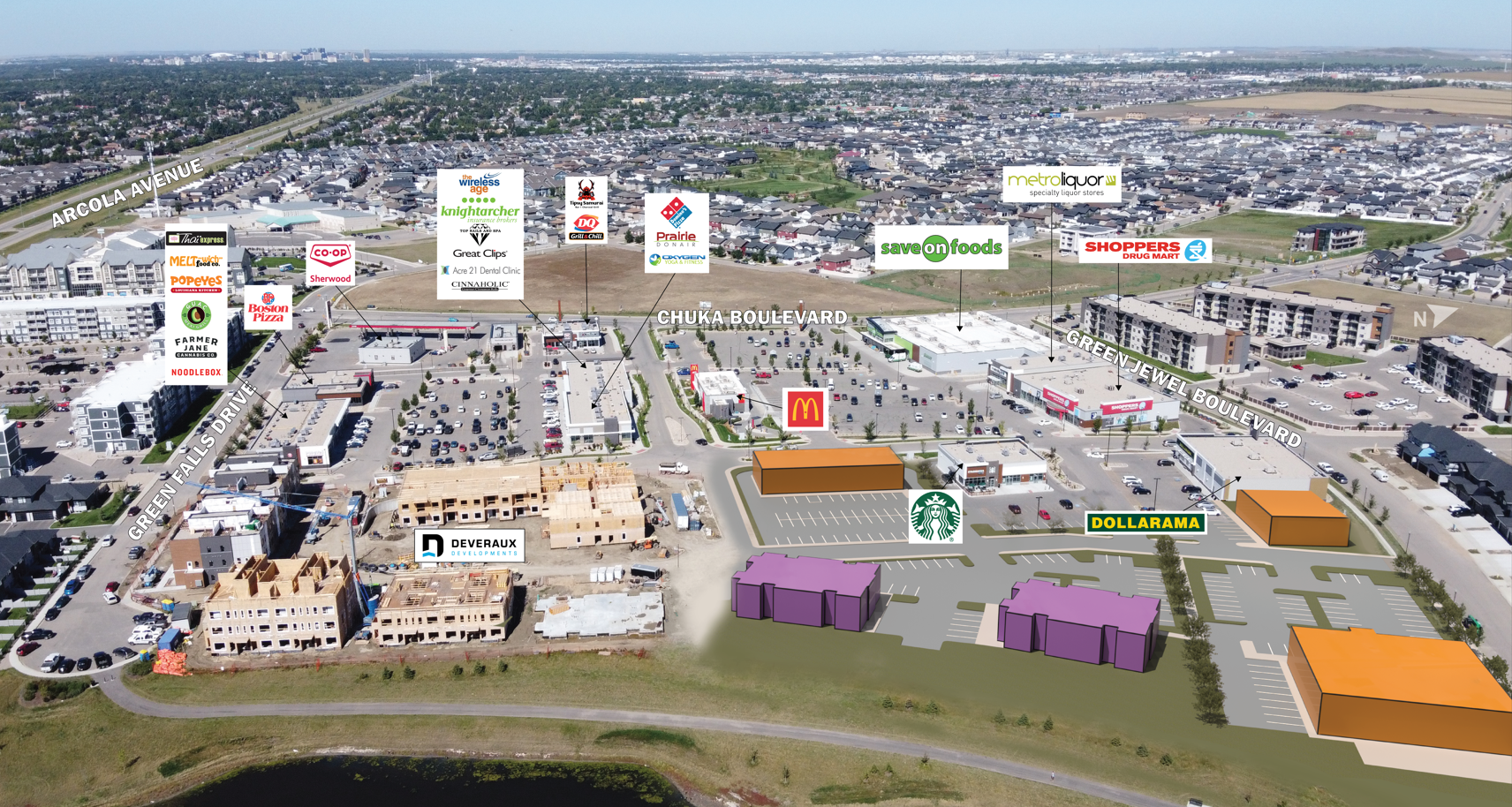 Acre 21
Shoppers Drug Mart
Starbucks
Dollarama
Metro Liquor
Acre 21 Dental Clinic
Knight Archer Insurance
Oxygen Yoga & Fitness
Boston Pizza
and more…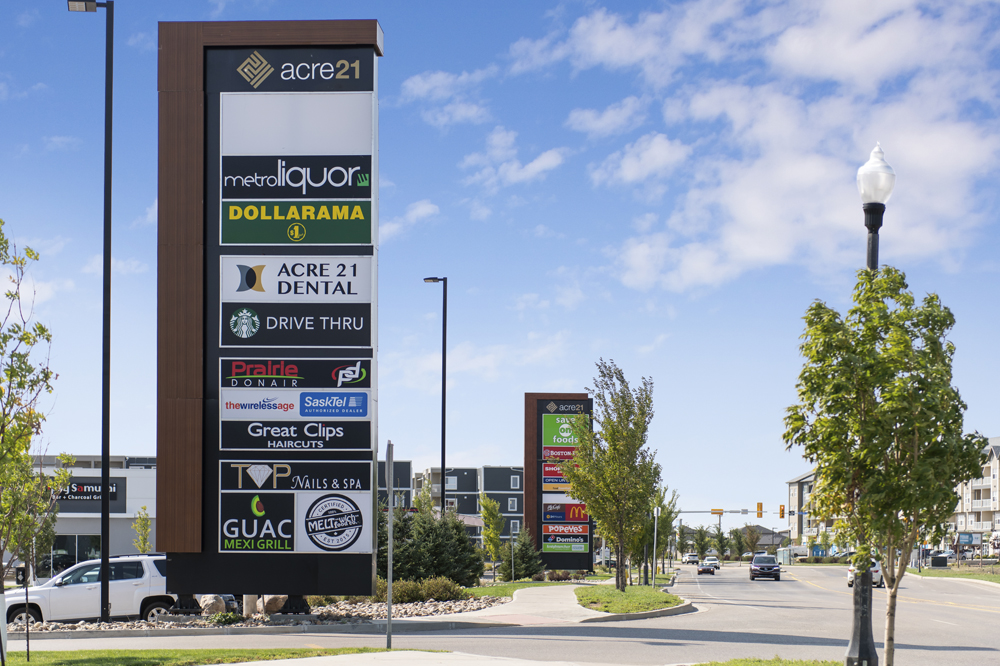 Overview
Acre 21 is easily accessible from the Trans-Canada Highway #1 Bypass at the only grade-separated intersection in East Regina, offering an array of shopping, dining and services for highway travellers.
Property Description
Southeast Regina, SK – Chuka Boulevard & Green Falls Drive
190,000 SF building area
21 acre prime mixed-use site anchored by Save-On-Foods
Market Information
Existing primary trade area = 80,000+
Secondary trade area = 250,000+
Regina Arcola East Median Household Income: $119,828
City of Regina CMA Population: 264,000
Space Available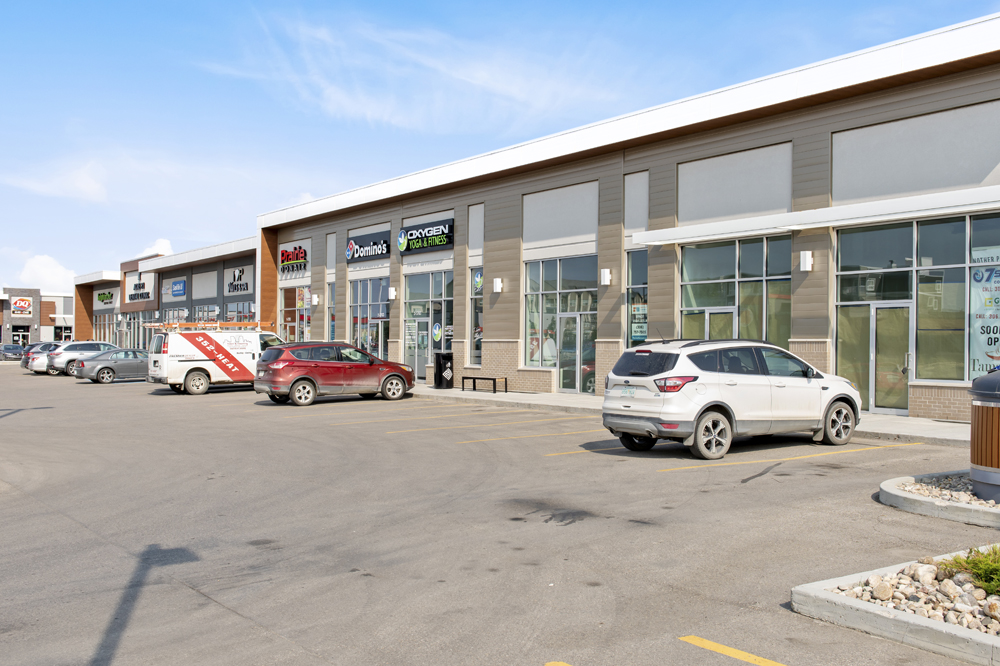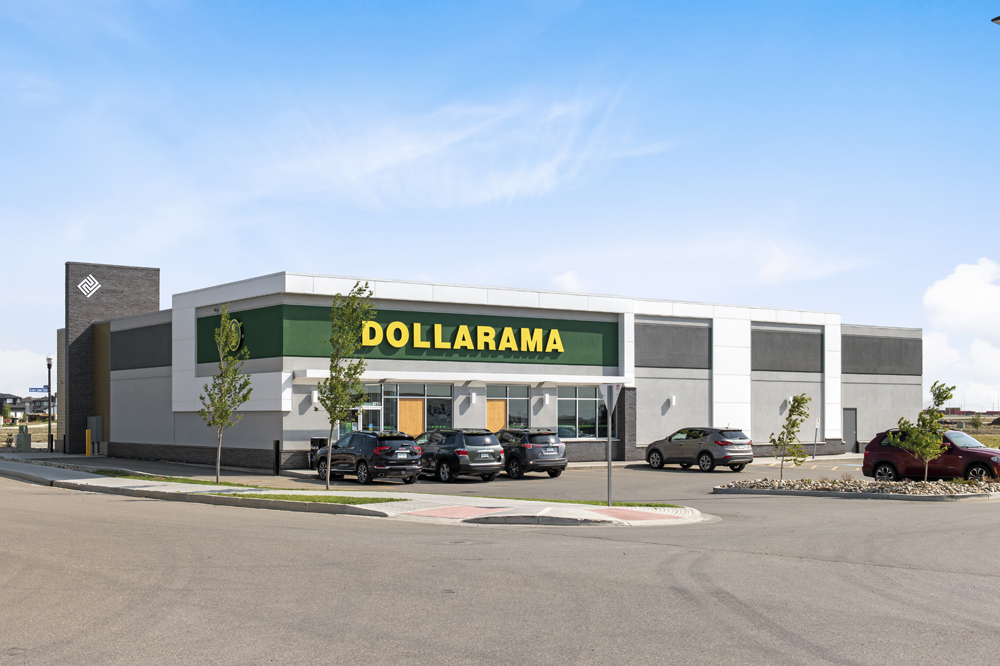 Leasing Inquiries:
Dan Woychuk, Vice President, Retail Leasing (306) 519-1628